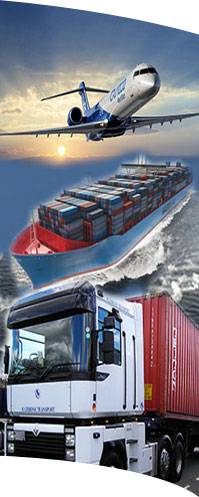 WELCOME TO GOODWAY LOGISTICS & SHIPPING AGENCIES
We Goodway Logistic & Shipping Agencies reaches out to provide comprehensive logistics solution. The young and innovative management team and contributes greatly with their new thinking by adapting new technology, applying latest and modern methods in the field to give quality service to the customers. Our company is a fastest growing Indian Company with multinational presence having vast network in India and Overseas.
Goodway Logistic & Shipping Agencies offer fast and reliable transportation services from 2005, we have devoted or work to each of our customers, and have successfully helped reduce surplus inventory, increased order visibility, and controlled escalated delivery-cycle times, while reducing overall supply chain costs. Today our company is operating integrated shipping related services ranging from logistics, shipping, international trade consultants, sea, air freight forwarding and customs brokerage. The company offers customs clearance services and is among leading custom clearance agents from India. The dedicated work force of this company ensures to give trustworthy service to the clients by offering fast and reliable transportation services. At the time there was a great need for our services and we made customer satisfaction our number one priority. With time, our flexible approach and professionalism helped us grow and develop in line with the growing needs of our customers.
Goodway Logistic & Shipping Agencies over the past few years has added significant competencies to become an integrated logistics player with global and local reach. Not only can Goodway Logistic & Shipping Agencies consolidate your cargo for shipment to any destination in the world in a timely fashion, we can manage the entire logistics process for seamless full-service handling. Goodway Logistic & Shipping Agencies is a neutral consolidator. We work with any carrier or service provider for maximum efficiency. we have the people, resources, equipment, experience, and expertise to move your merchandise from its point of origin to its final place of delivery.